Discover the Magic of Mykonos:
A Seaside Paradise with Rich Culture and Pristine Beaches
Are you seeking a perfect seaside escape with a unique blend of culture and pristine beaches? Look no further than Mykonos, a Greek island that has become one of the world's most popular travel destinations. Mykonos is a paradise for couples and young families seeking a memorable vacation experience with its picturesque villages, crystal-clear waters, and vibrant nightlife.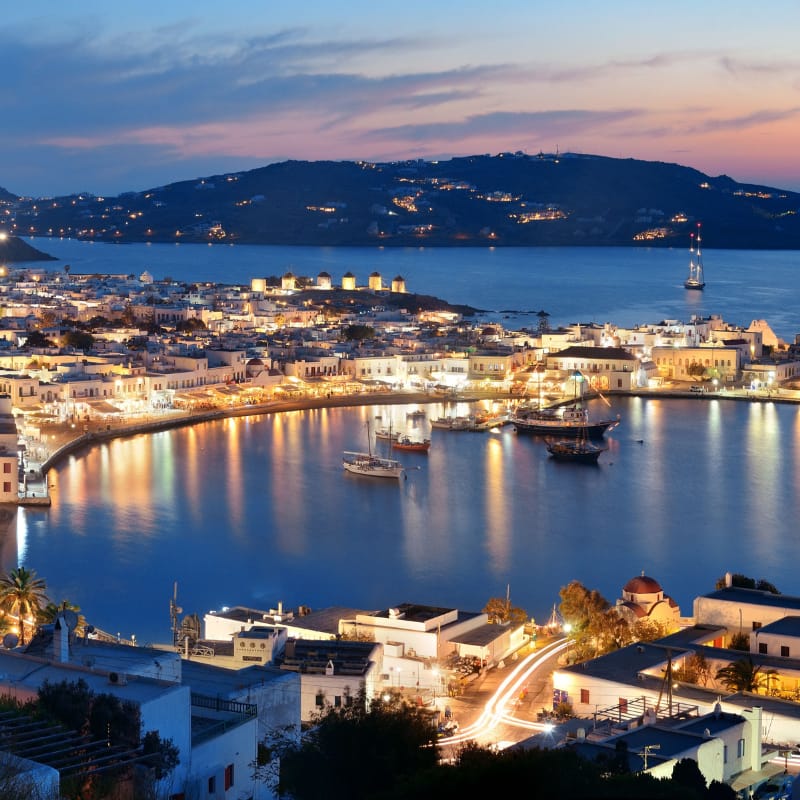 Seaside Paradise
Mykonos is a true seaside paradise, with its turquoise waters and sandy beaches that stretch for miles. Whether you are looking for a secluded cove or a lively beach party, Mykonos has it all. One of the most popular beaches on the island is Paradise Beach, known for its crystal-clear waters and lively atmosphere. Lined with bars and restaurants, making a perfect spot for a day of sunbathing and socializing.
Another must-visit beach is Super Paradise Beach, famous for its stunning scenery and crystal-clear waters. The beach is a popular spot for water sports, including jet skiing and parasailing. If you are looking for a quieter beach, head to Agios Sostis, a secluded cove that offers a peaceful escape from the crowds.
Rich Culture
Mykonos is a seaside paradise and a cultural hub offering a unique blend of ancient and modern Greek culture. The island is home to several museums and galleries that showcase the rich history and art of the region. One of the most popular museums is the Archaeological Museum of Mykonos, which houses a collection of ancient artifacts and sculptures.
Another must-visit cultural attraction is the Church of Panagia Paraportiani, a stunning whitewashed church that dates back to the 15th century. The church is a popular spot for photography, and its unique architecture is a testament to the island's rich cultural heritage.
Vibrant Nightlife
Mykonos has a vibrant nightlife, with its bars and clubs that come alive after dark. The island is home to some of the world's most famous nightclubs, including Cavo Paradiso and Paradise Club. The clubs attract some of the biggest names in music with a lively atmosphere and stunning views of the Aegean Sea.
If you want a more laid-back nightlife experience, head to Little Venice, a picturesque neighborhood home to several bars and restaurants Named after its colorful buildings on the water's edge, offering stunning sunset views.
Conclusion
Mykonos is a true paradise that offers a unique blend of seaside relaxation, rich culture, and vibrant nightlife. Whether you are looking for a romantic getaway or a fun-filled family vacation, Mikonos has something for everyone. So why wait? Book your trip to Mykonos today and discover the magic of this stunning Greek island.