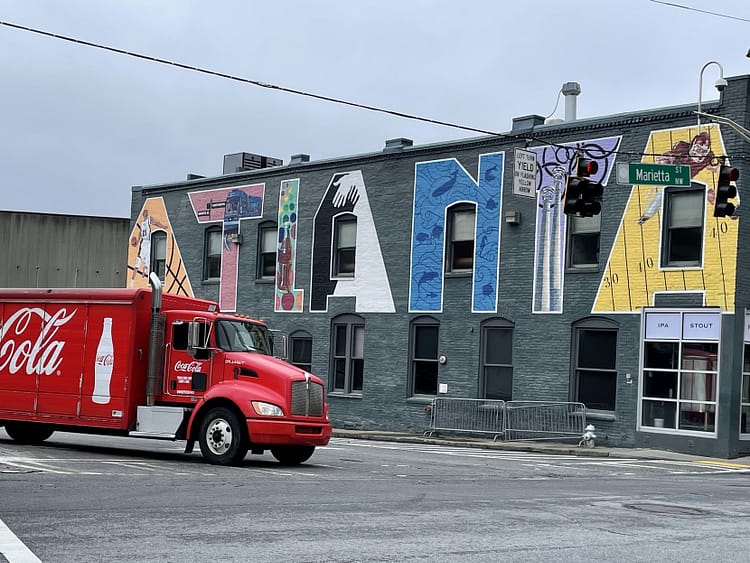 Our adventure began at Chicago Midway Airport with a very late arrival at Atlanta Airport. We underestimated that Atlanta airport is the busiest airport in the world. The airport is huge and did not go well with a tired teenager.
---
-Pro Tip-
Have a digital or printed map before traveling in or out of Hartsfield-Jackson Atlanta International Airport. A general idea of how to get to and from your terminal will save you frustration and time.
---
The first thing you want to do is get a CityPass. The pass allows you to visit the five top attractions (Georgia Aquarium, the World of Coca-Cola, and Zoo Atlanta, then pick two attractions from the following National Center for Civil and Human Rights, Fernbank Museum of Natural History, or the College Football Hall of Fame) for one price.
---
Georgia Aquarium – Day 1
There are several areas to sit and watch sea life, from the smallest fish to the giant whale sharks. The crowd level was low while we were there, making the viewing spectacular. We never felt rushed to move to give others a turn. Many exhibits give you the feeling of being underwater without getting wet. Viewing areas designed to go from the floor and over your head gives you the feeling of being underwater. It is incredible to look up and see a whale shark swimming over your head.
---
Pro-tip
If you visit the Georgia Aquarium while school is in session, crowd levels are lower. There is so much to see. I suggest planning on spending most of your day there.
Truist Park Tour – Day 2
If you're a fan of baseball, a visit to Truist Park is an absolute must. The guided tour, priced at approximately USD 25 per person, offers a fantastic 2-hour experience. One of the major highlights of the tour is the opportunity to explore the press box, getting a glimpse into the world of sports journalism. Stepping onto the field itself is genuinely exhilarating, and sitting in the Braves dugout adds an extra layer of excitement. The entire experience offers excellent value for the price. However, sharing it with my daughter made it even more special. Initially reluctant to join, she ended up thoroughly enjoying the tour. It's worth noting that tickets must be purchased at least one day in advance, so be sure to plan accordingly for your visit.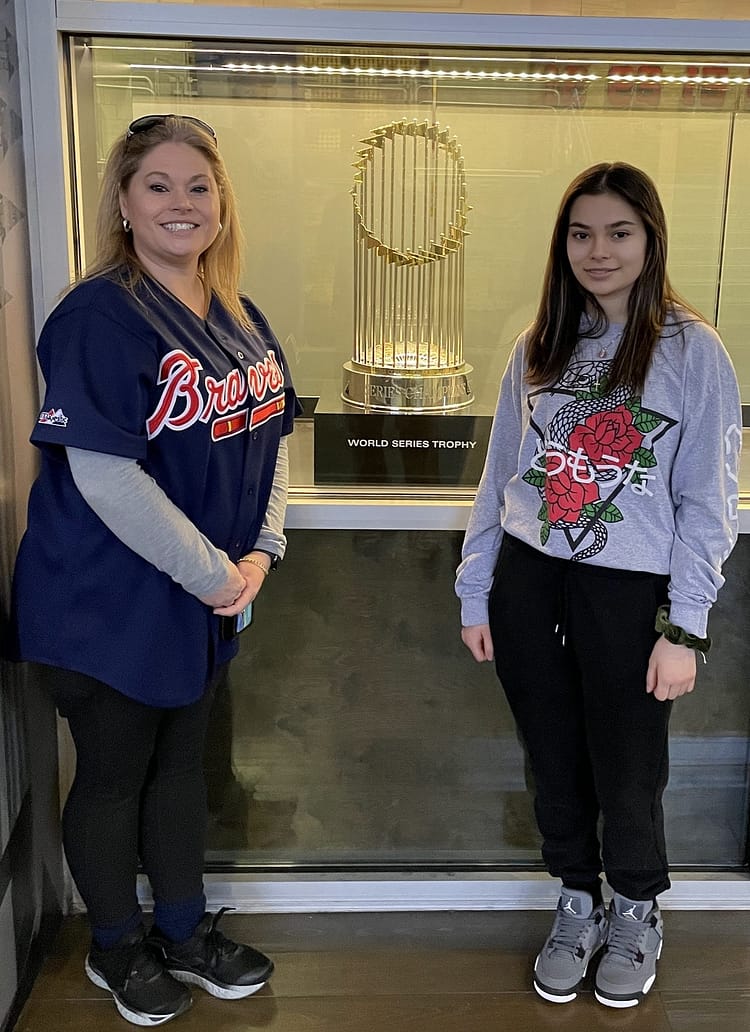 Atlanta Zoo – Day 3
The Atlanta Zoo is an extraordinary place for a day full of animal antics. I had never witnessed such active animals in a zoo before! Sophia's excitement was contagious as she eagerly anticipated seeing the playful orangutans and graceful giraffes. Personally, I was captivated by the adorable pandas and majestic elephants. The zoo's well-designed layout made navigating a breeze, allowing us to effortlessly explore all the exhibits. Overall, it was a truly fantastic day filled with unforgettable experiences.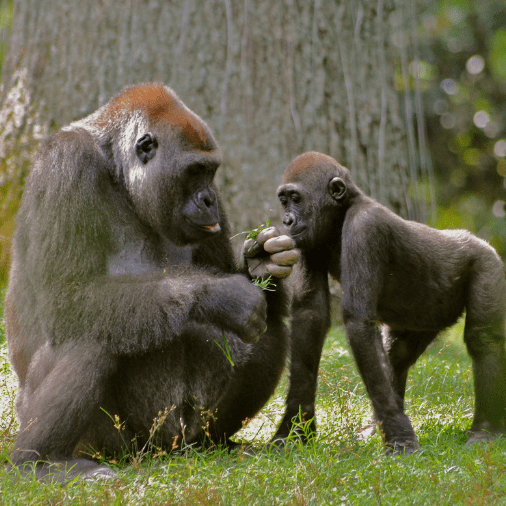 ---
Hyatt Place Hotel Downtown
If you're looking for the best accommodation option in downtown, look no further than the Hyatt Place Hotel. Situated just across the street from the famous Georgia Aquarium, World of Coca-Cola, and National Center for Civil and Human Rights, it offers unparalleled convenience. Moreover, you'll find that the Olympic Centennial Park and College Football Hall of Fame are within easy walking distance, allowing you to explore these iconic landmarks with ease. Whether you're a leisure traveler or a business guest, the Hyatt Place Hotel Downtown is the perfect choice for a comfortable and convenient stay in the heart of the city.
---
World of Coca-Cola – Day 4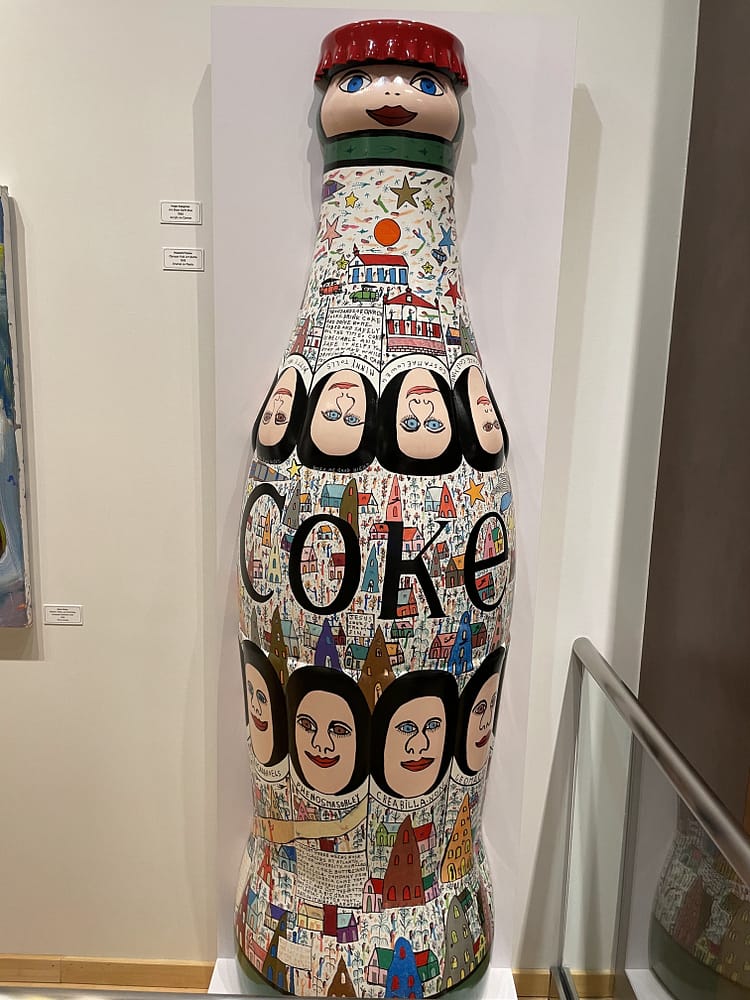 The World of Coca-Cola is a fascinating destination where you can delve into the rich history of the world's most famous beverage brand. Located in the heart of Atlanta, this dynamic multimedia attraction offers an immersive experience for visitors of all ages.
One of the main attractions is the opportunity to get closer than ever to the vault that holds the secret Coca-Cola recipe. Discover the intriguing story behind this sought-after formula and learn about the measures taken to safeguard its secrecy.
The World of Coca-Cola also boasts a remarkable collection of over 1,200 rare artifacts, showcasing the brand's evolution throughout the years. Explore vintage advertisements, historic packaging, and other memorabilia that tell the story of Coca-Cola's global impact.
Venture behind the scenes and witness the fascinating bottling process. Gain insights into the intricate steps involved in producing this beloved beverage on a massive scale. From mixing ingredients to packaging and distribution, you'll get an exclusive look at the technological marvel behind every bottle of Coke.
Continue your journey by embarking on a thrilling 3-D movie experience that takes you on a virtual trip around the world. Discover the far-reaching influence of Coca-Cola as you explore different cultures, traditions, and communities connected by this iconic brand.
Cap off your visit with a visit to the tasting room, which promises an extraordinary sensory adventure. Sample over 100 different beverages from around the world, including unique and exotic flavors that may surprise and delight your taste buds. From classic Coke to refreshing variations like cucumber Sprite, there's something for everyone to enjoy.
The World of Coca-Cola offers a captivating experience that combines history, innovation, and the joy of discovery. Whether you're a devoted Coke fan or simply curious about the fascinating world of this iconic brand, a visit to this multimedia attraction will leave you with a deeper appreciation for the global phenomenon of Coca-Cola.
Pro-tip
Combining the World of Coca-Cola and the College Football Hall of Fame makes for a fantastic experience when visiting Atlanta. Arriving early in the day allowed us to enjoy both attractions without feeling rushed. After exploring the World of Coca-Cola, we had plenty of time to delve into the history and excitement of college football at the Hall of Fame.
One thing to remember during your visit is to allocate sufficient time for the gift shop after your tour. The gift shops at both locations offer a wide range of Coca-Cola and college football-themed merchandise, making them a shopper's paradise. Also, don't forget to inquire about the surprise bags available at the checkout counter. These bags come in various sizes, and if you enjoy a good deal like I do, you might find yourself getting all three. Prepare to be pleasantly surprised by the abundance of items inside each bag.
Whether you're a fan of Coca-Cola or college football or simply looking to enjoy a day of exploration, the World of Coca-Cola and the College Football Hall of Fame offer a delightful combination for visitors of all ages.
---
College Football Hall of Fame – Day 4
Arriving at the College Football Hall of Fame, you will have the exciting opportunity to choose a college team and receive a player pass. This special pass ensures that your visit is tailored specifically to your chosen school, providing a truly immersive experience. During your visit, you may have the privilege of engaging in a conversation with Terry LeCount, a retired NFL player who graciously dedicates his time to showing visitors around and creating unforgettable memories. To conclude your day on a high note, make your way to the Chick-fil-a indoor 45-yard football field. This remarkable facility offers you the chance to test your skills by attempting a 20-yard field goal and throwing a touchdown pass. While I must admit that my own performance in these endeavors was less than remarkable, allow me to share a Pro tip with you: wearing gym shoes will greatly enhance your comfort and performance. So lace up your sneakers and prepare for a truly memorable experience at the College Football Hall of Fame!
Centennial Olympic Park
Centennial Olympic Park, situated in Atlanta, Georgia, was originally created as the site for the 1996 Summer Olympic Games. Spanning over 22 acres (9 hectares), it continues to be one of the city's most prominent public spaces. Whether you're seeking a playful water experience or aiming to capture stunning photographs, the park's centerpiece, the Fountain of Rings, will undoubtedly captivate you. This remarkable computer-controlled fountain uses an intricate combination of lights and water jets to showcase the iconic Olympic logo. The best part? Entry to the park is completely free, ensuring that everyone can enjoy its beauty and offerings. So, whether you're in search of recreational fun, creative inspiration, or a tranquil escape, Centennial Olympic Park is an absolute must-visit destination in Atlanta.
Honeymoon Havens
"Honeymoon Havens: Top Destinations to Explore During Hurricane Season" Welcome, lovebirds, to …